Swimming Gala Winners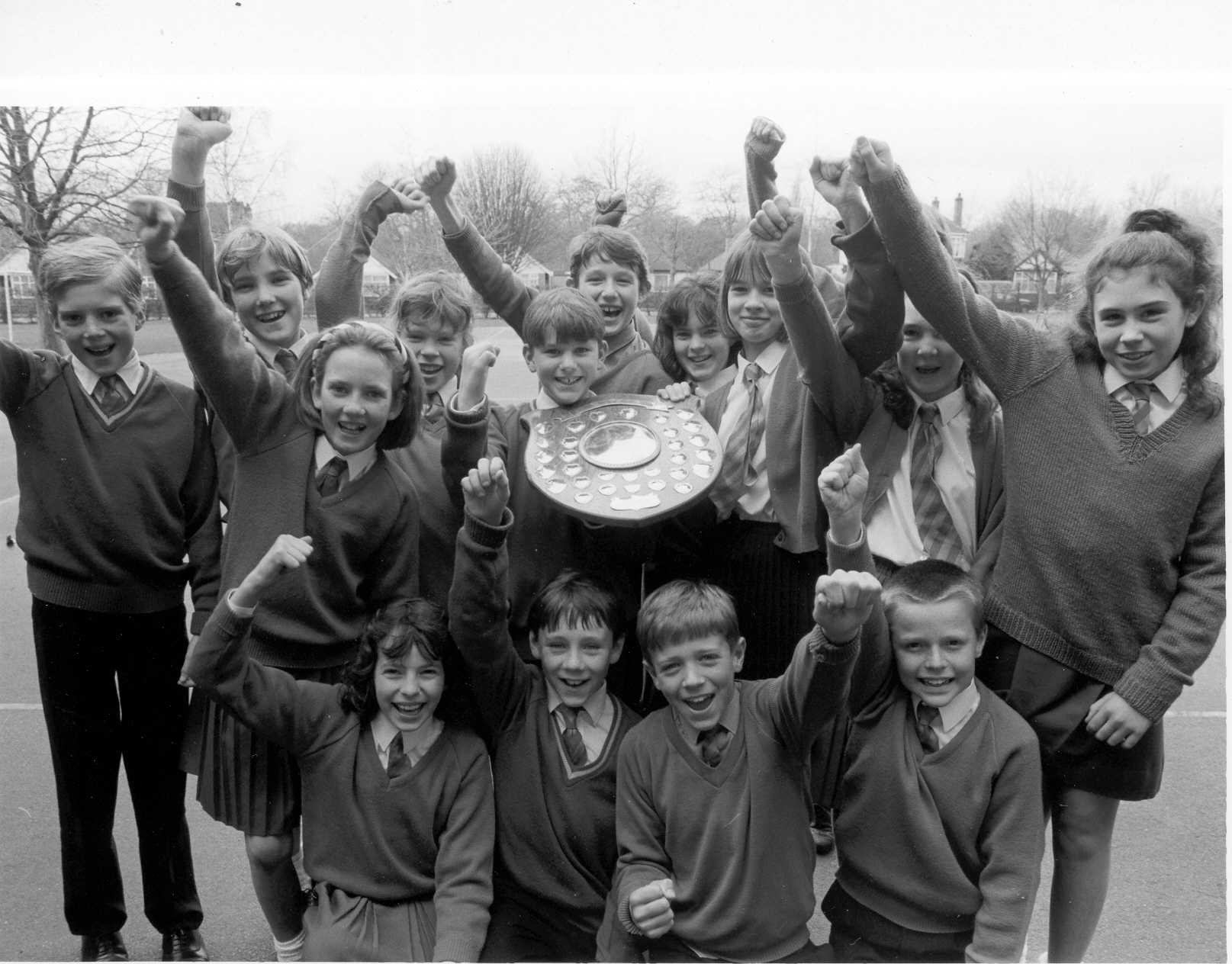 This picture appeared in the Gazette with the following caption:
No wonder the youngsters of Breakspear School, Bushey Road, Ickenham, are delighted - they have just become overall Ruislip- Northwood Primary Schools swimming gala champions for the first time since 1982. And, in doing so, they ended Field End's run of seven consecutive victories. For all the 1-2-3 placings see the results sections overleaf.
[Gazette, 13 March 1991]