Year 6- Oliver
There are no photographs of the performance of Oliver, since a video was taken of the performance.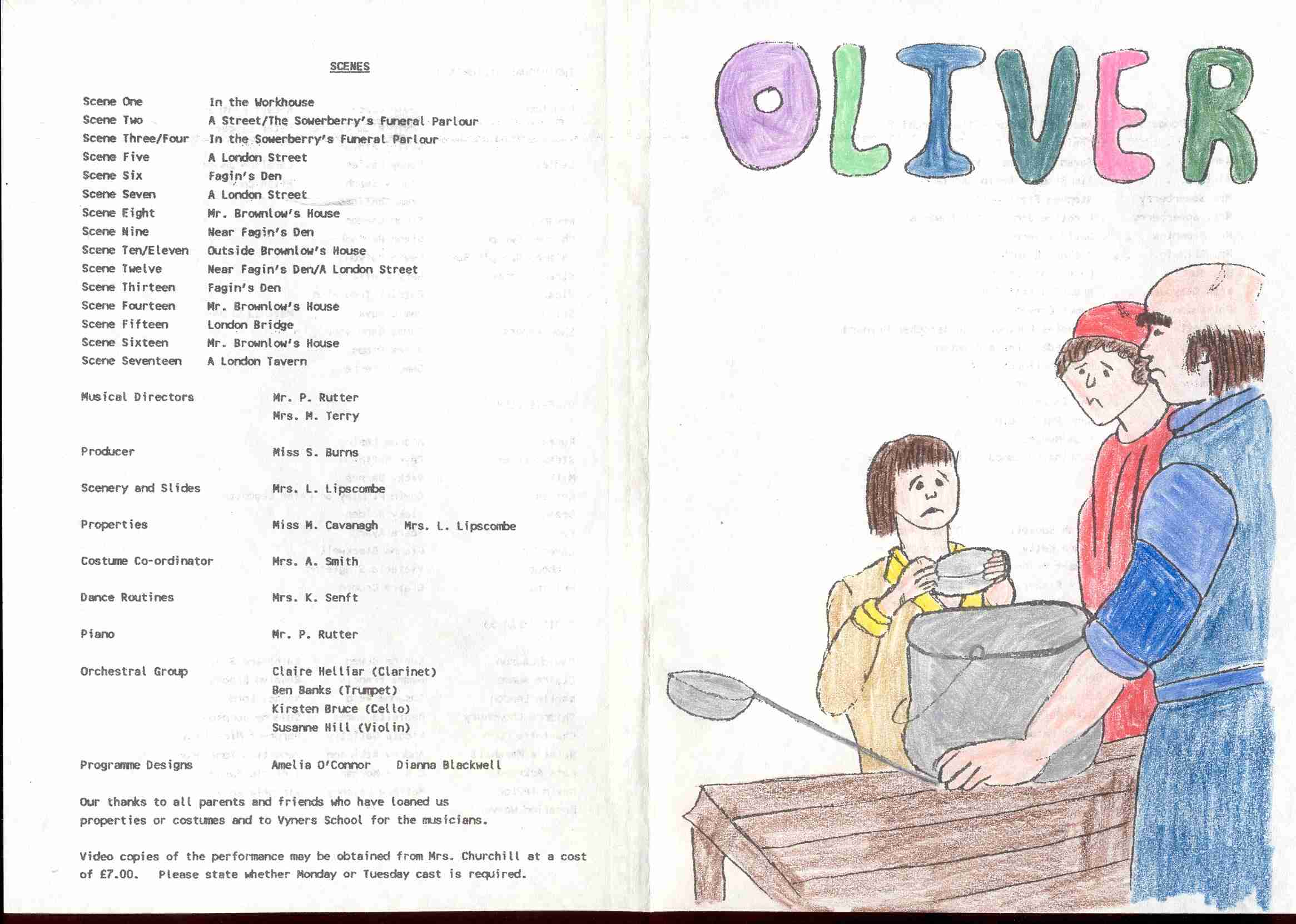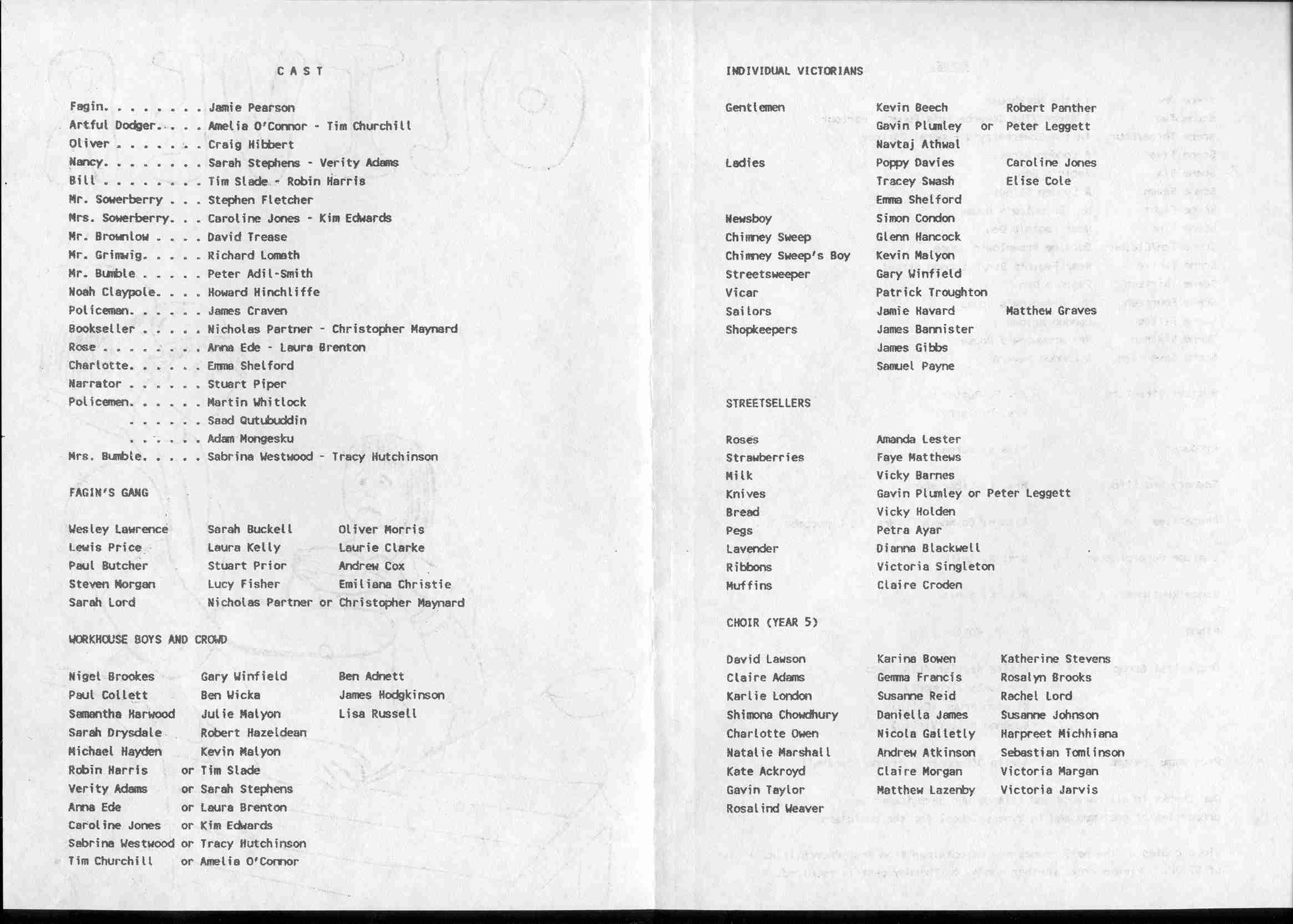 The Gazette carried a photograph and report of the performance:
More than 100 youngsters at Breakspear School, Ickenham, brough the musical Oliver alive on stge. Young Craig Hibbert took the title role in the show backed up by the whole of year six and some members of year five. Rehearsals began back in February and the show was brought together by deputy head Sheila Burns. The musical was adapted and shortened for the young pupils, but many of the well know songs were sung.
[Gazette, Wednesday 15 April 1992]