Library Project
In 1990 the two Breakspear School had their budgets delegated to them. This included money for the provision of school lunches.
It became apparent that the schools would be subsidising the provision of lunches to children from money that was needed to educate pupils.
The governors and parents jointly, therefore, decided to move to children bringing packed lunches, leaving the kitchens available for other uses.
The two schools decided that a dedicated Library shared by both was a worthy joint project. During 1992 and 1993 money was raised, the main kitchen converted, and books purchased.
Finally, there was the 'grand opening'. These pictures tell that story.
Miss Griffiths and Miss Hiles painted murals.
Dr Rutter and Miss Weaving welcome the Mayor and Mayoress.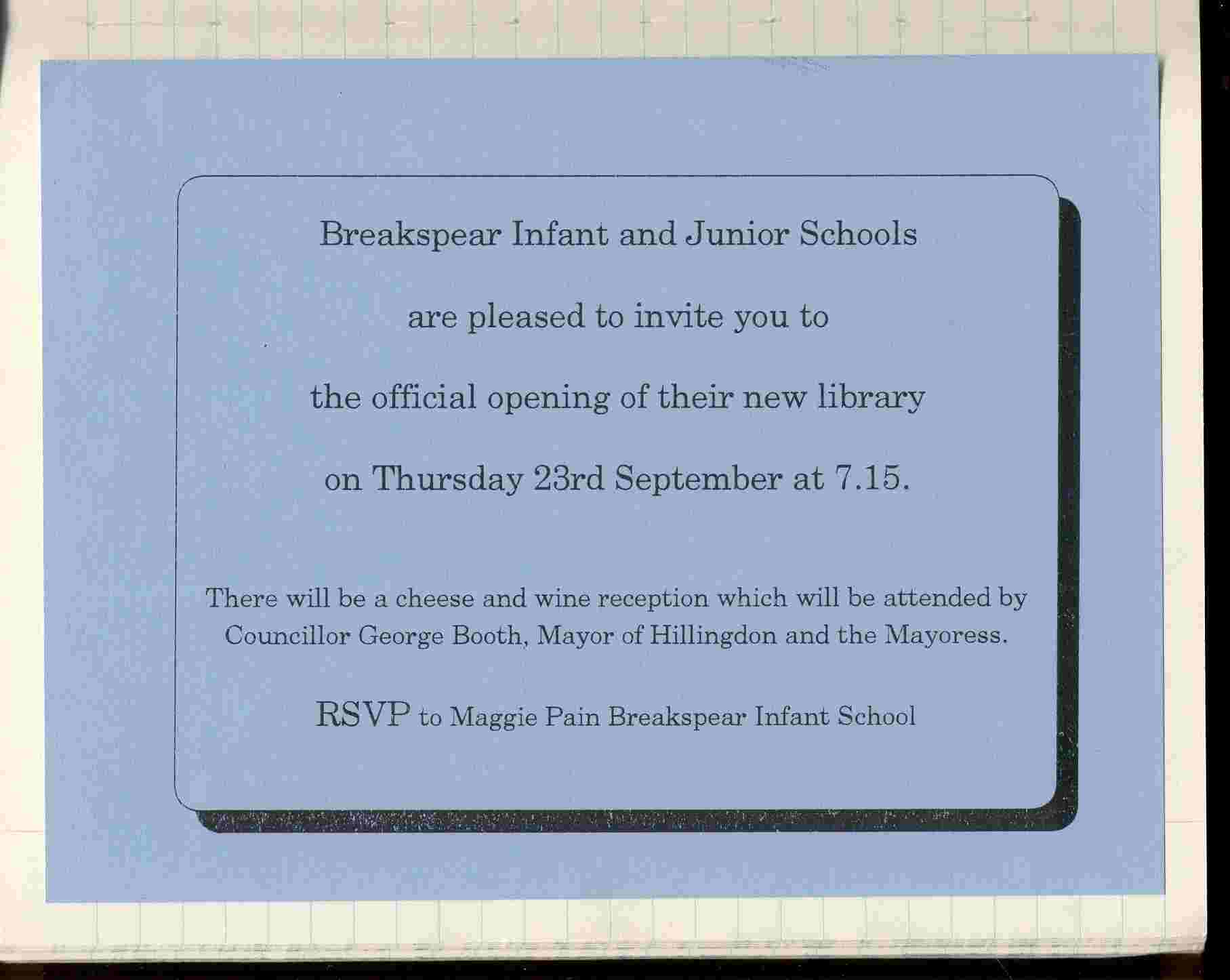 Michael Rosen opened the library.