4th Year (Year 6) Photograph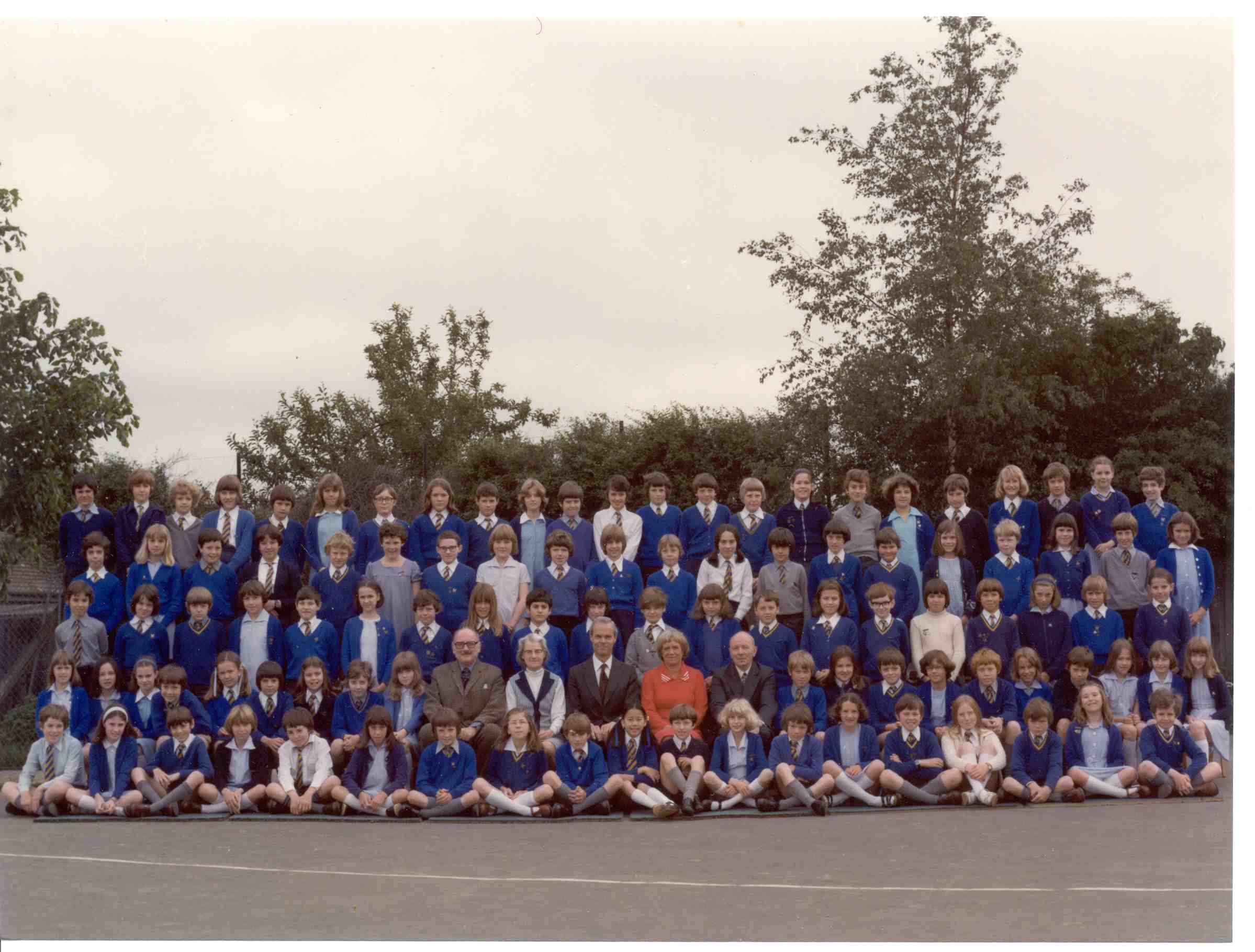 Top Row:
Andrew Golding, Jo Mills, John Grayley, Rosemary Cox, Dean Benbow, Gillian Davies, Peter Hamlin, Suzanne Holland, Andrew Fay, Lisa Gams, Stephen Drew, Tessa Byfield, Alan Smith, Sara Sealey, Simon Townsend, Jane Pike, Robert Varley, Lorraine Edwards, Andrew Yandell, Rebecca Gravestock, Graham Pryce, Kathy Pierce, Richard Addley.
Second Row:
Mark Benatter, Nicky Hughes, ? , Jackie Sayers, Paul Foster, Tracey McCue, Philip Pugh?, Victoria Lynch, Gregory Morgan, Diane Edwards, Simon?, Jenny Paul, Darren Peters, Laura Smith, Michael Hare, Amanda ? , Stephen Port, Gillian Routledge, David Pannell, Tracey Howells.
Third Row:
Wayne Goodall, Sandra Grant, Jamie High, Lisa Geard, Stephen Cawte, Gillian Vickery, Simon Anders, Debbie Tunney, Pan Papacosta, Sara Chalklin, Tim Mottershead, Karen Newbold, Ian Williams, Jessica Fleming, Geoffrey Bridger, Alison Gage, Timothy Noad, Jane Silvester, Michael Thorpe, Jenny Turpin.
Fourth Row:
Rachel Williams, Jackie Aithie, Carol Williams, Philip Mitchell, Paula Sansome, Damon Spiers, Julie Walker, Andrew Howard, Jackie Drane, Mr. Longley, Miss Parker, Mr.Ettling, Mrs.Lockyer, Mr.Jones, Robert Brigden, Laura Rose, Laurence Hockley, Nicky Richens, Nicholas Rumble, Laura Notholt, Jonathan Francis, Debbie Shears, Jenny Dyas, Sarah Leslie.
Fifth Row:
Philip Roker, Emma Elliott, John Upton, Emma Williams, Chris Arnold, Jean Littler, Lee Edwards, Justine Birbeck, David Spikings, Karen Sansome, Stephen Burrows, Tracey Fisher, Matthew Gorman, Josephine Donaldson, Stephen Allright, Sharon Hooper, Gary Morris, Debbie Stephen, Andrew Shaw.
We are very grateful to Mrs Edington for providing the above list.