German Refugees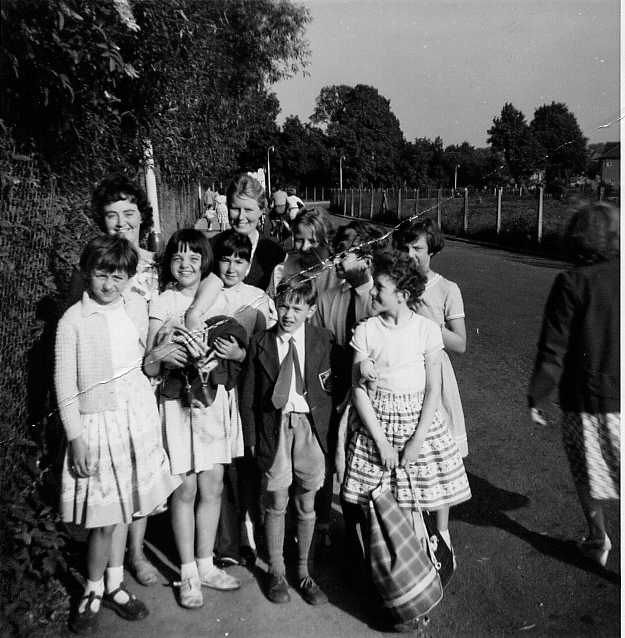 It would appear that in 1959 / 1960 six "German refugees" - who had lived in East Germany or Czechoslovakia and "escaped " to the West came for some six months to Breakspear School and were hosted by local families, including the Kavanagh family, from whom we received this photograph.
It is thought that a member of staff, Mrs Whittington, had something to do with organising this, but the exact details are not known and unfortunately by that time Mr Ward had ceased to write the school's log book.
The photograph above shows Mrs Whittington and the 'refugees' on a trip to Trafalgar Square. Angela Kavanagh is on the front right, and the "Kavanagh" refugee, Irena Janicek, on the far left.
Can anyone supply any further information?
Our thanks to Julie Kavanagh for supplying both the photograph and the above information.