Miss Flack's Class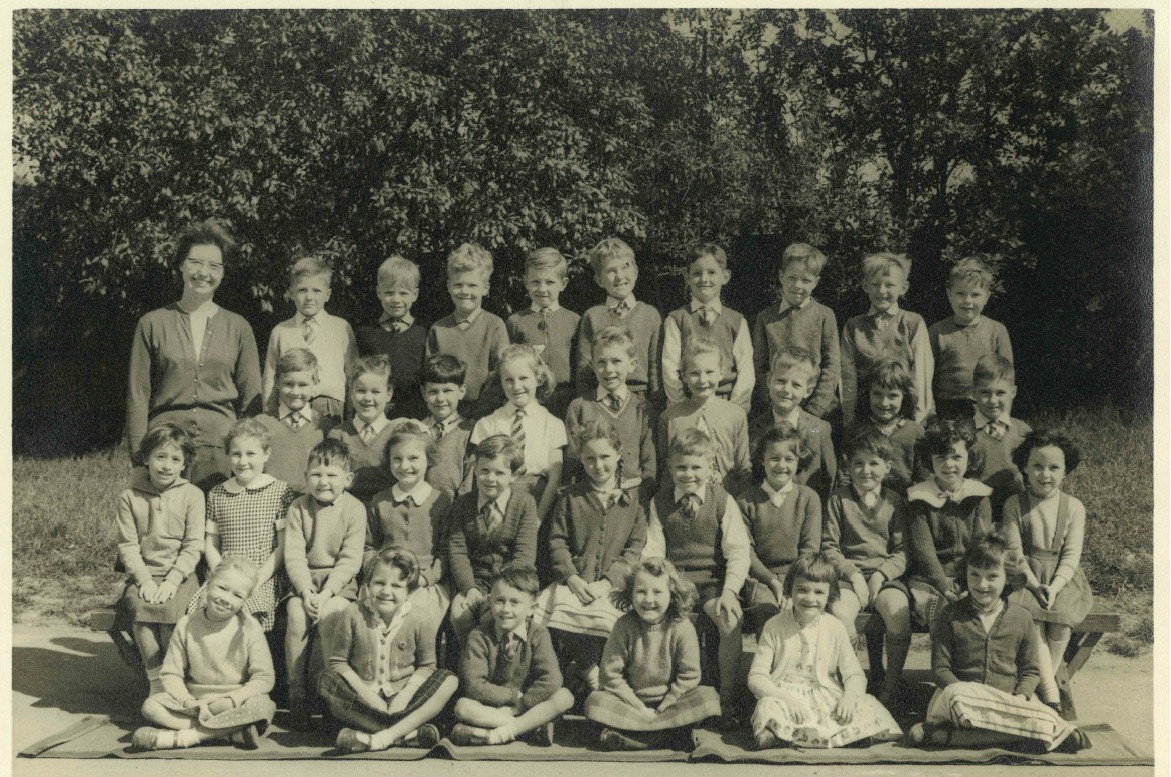 Class 5F: Miss Flack was just completing her first year teaching when this photograph was taken. Although he does not appear on this photograph, this was Mr. Ettling's first year as headteacher. The School Log Book identifies that the picture was taken on Friday 1 June. It would appear that parents could purchase a copy of the photograph (size 81/2 inches by 61/2 inches) for 3/- (three shillings).

Photo top row (left to right):
Miss Flack, Mark Hatcher, Richard Townley, Nigel Bjorck, Colin Bate, Ian Greaves, Graham Barnes, Peter Agius, Alan Crowther, Andrew Maguire
Second Row (left to right):
Freddie Riley, Jennifer Webb, Timothy Guildride, Julie Wales, Jonathan Ridgley, Anita Luck, Guy Vinall, Jenny Jeffries
Third Row (left to right):
Barbara Halley, Susan Heymann, Christopher Davies, Linda Duval, John Walsh, Caroline Stutz, Ian Barrett, Julie Wyldbore, Bobby Clegg, Gillian Sandy, Lesley Stevenson
Bottom Row (left to right)
Belinda Hall, Pauline Smith, John Bryant, Ann Riley, Mollie Stone, Diana Jeffries
Our thanks to Mrs Kerkour (née Flack) who supplied both the photograph and the names.