Mrs Bryant's Class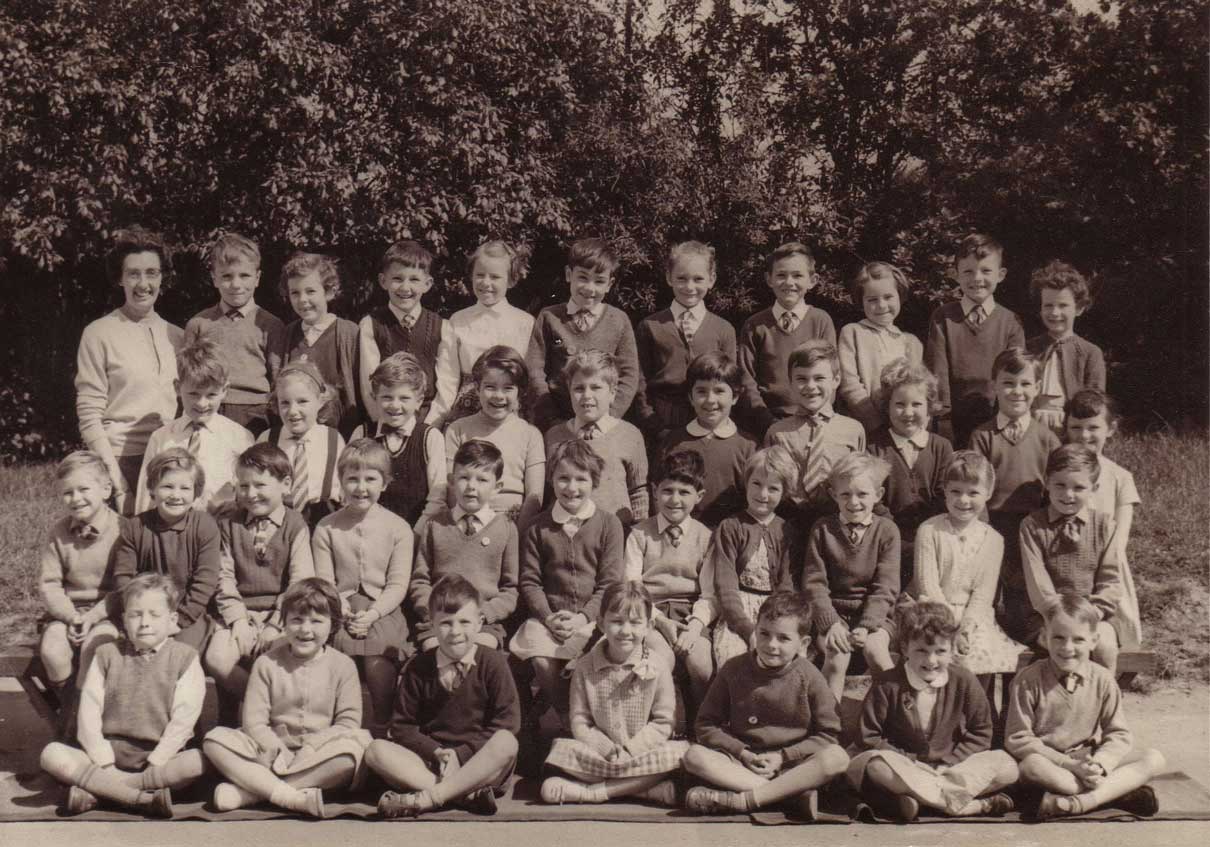 This is a Top Infant (Year 2) class. Although he does not appear on this photograph, this was Mr. Ettling's first year as headteacher. The School Log Book identifies that the picture was taken on Friday 1 June. It would appear that parents could purchase a copy of the photograph (size 81/2 inches by 61/2 inches) for 3/- (three shillings).

Photo top row (left to right):
Mrs. Bryant - Steven Goodman - Anne Sawyer - Geoffrey Betts - Helen Sawyer - Paul Bent - Susan Chapman - Rodney Weller - Janet Lowe - Stephen Brown - Margaret Jones
Second Row (left to right):
Christopher Rattue - Karen Abbot - Gary Jones - Janet Healey - Duncan Phelps - Helen (Yates?) - Andrew Tanner - Elthelmay Harry - Dominic Cooper-Smith - ?
Third Row (left to right):
Hugh (Walker/Williams?) - June Denyer - Anthony Bedford - Lesley (Gibbs?) - Peter Ruse - Sheena Morrison - David Jones-Owen - ? - ? - Judy Wigmore - John Congram
Bottom Row (left to right)
Geoffrey Gale - Elizabeth Harrison - Nicholas Matcham - Carol Hewitt - Gordon Ware - Jane Sherwin - Clive Atkins
Our thanks to Mr Neal Hendrie who has supplied the photograph; to Ms Janet Healey who has provided most of the names and to Mr Johnny Walsh for some additional information.