Mrs Wilkinson's Class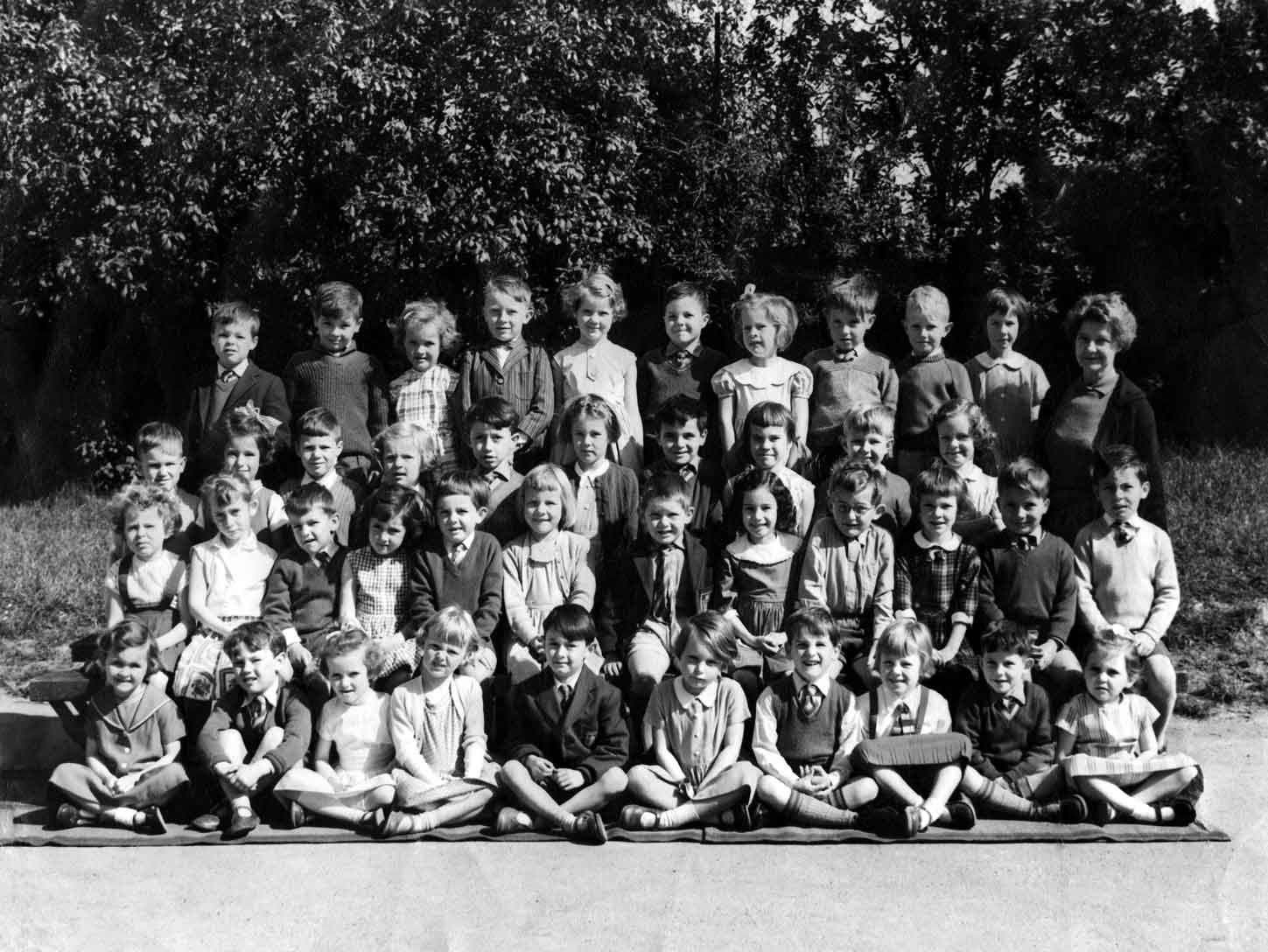 This is a first year Infant (Year 1) class. Although he does not appear on this photograph, this was Mr. Ettling's first year as headteacher. The School Log Book identifies that the picture was taken on Friday 1 June. It would appear that parents could purchase a copy of the photograph (size 81/2 inches by 61/2 inches) for 3/- (three shillings).

Photo top row (left to right):
?, ?, Dulcie Andrews, Ellis Leyland, Fiona Gate, ?, Gillian Catchpole, ?, Carl Ellis, Susan Cockerell, Mrs Wilkinson
Second Row (left to right):
?, Clare Hill, Malcolm Ware, Karen?, Rhydian?, ?, ?, ?, David Trill, Imogen Fletcher
Third Row (left to right):
Janice Randall, Gillian Freeth, Graham Mainwaring, Jane Birch, ?, Janet?, ?, Deborah Manos, Frank Rose,
Sandra Tame, ?, ?
Bottom Row (left to right)
Karen MacDougall, ?, Jane Taylor, Kim Phippen, John Burnett, Linda Cheeseman, ?, Alison Harvey, ?,
Melanie Saunders
Our thanks to Ms Gill Catchpole who supplied both the photograph and the names.