Recorder Players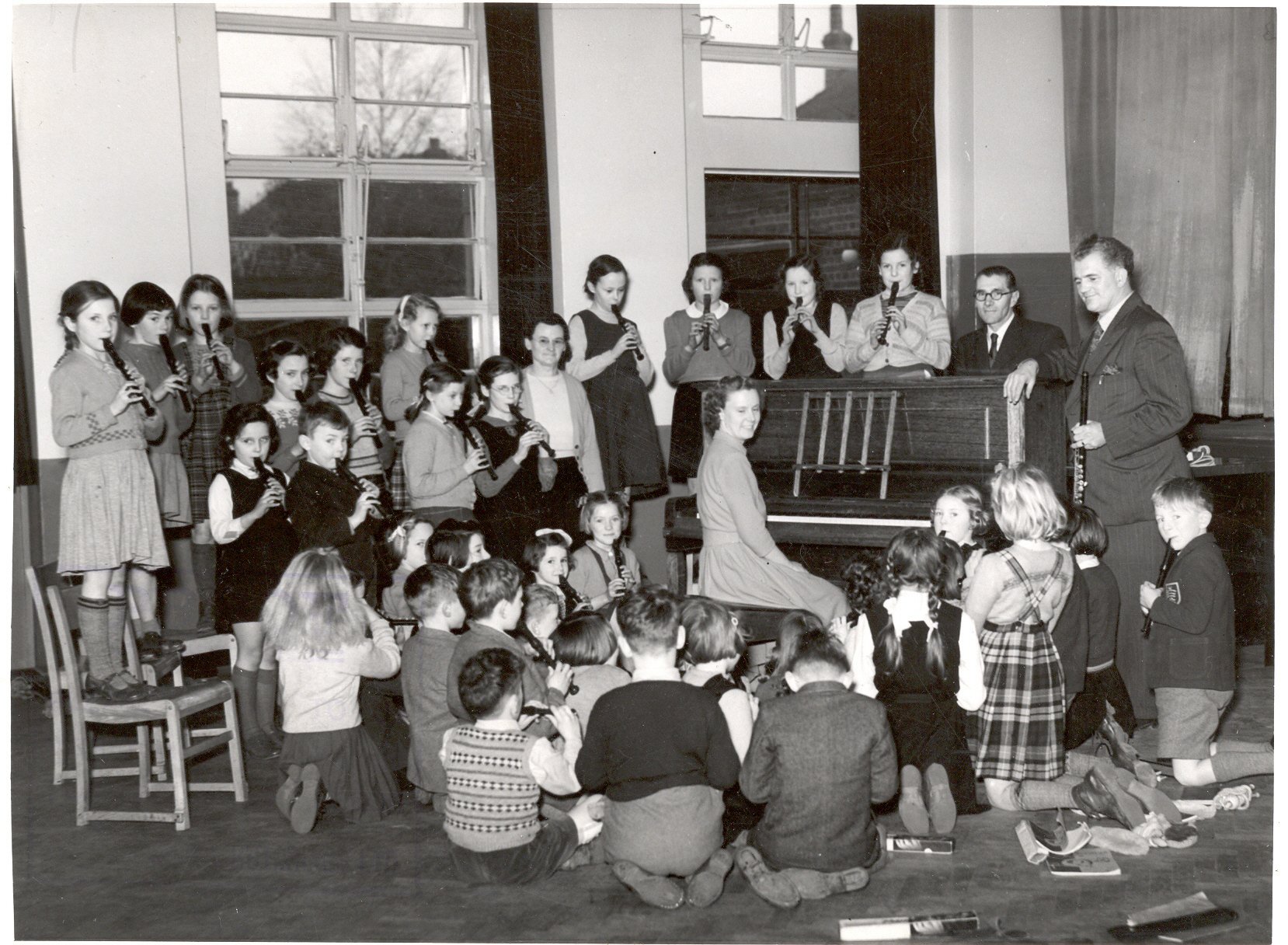 There are several reports of Mr. Lambert Flack, at one time flautist with the BBC Symphony Orchestra, visiting schools in area. He appears to have made several visits to the school, since the Log Book mentions a visit on Friday 18 February 1949. In an article in the Gazette of 9 March 1951 it states he visited 'last year' but this probably referred to the 1949 visit:-

More children may want to play the recorder

Seventy young children who play the Recorder at Breakspear School, Ickenham, may soon be joined by others who say and hear the pleasures of wind-instrument playing when Mr. Lambert Flack, flautist, visited them last week.
Mr. Flack, former full-time flautist with the B.B.C. Symphony Orchestra, was visiting the school under the Musical Association's scheme to educate children musically.
He felt that by teaching children about individual instruments they were soon able to analyse the orchestra by ear.
The visits take place yearly, and schools are able to choose a demonstrator. Mr. Flack was so popular with Breakspear School last year that pupils were unanimous in inviting him again.
The recorder players, whose ages range from seven to eleven years, played with M. Flack before he ended his lesson. The rest of the school joined in singing.
He compared the different tones and characters of the piccolo, concert flute, a flute of a lower register, and the base flute. The base flute, he explained was the only one in Europe, and his collection is probably the only complete one in the country!
A tentative example of modern music, which Mr. Flack gave with warning, was surprisingly popular.
A song about the River Pinn which Mr. Flack had specially composed was also much appreciated. Encouraging more children to take up the recorder, he ended with Percy Grainger's "Country Gardens," which has become to mean his "signature tune" to Breakspear School, who joined in with the words written by Mr. Flack.
The Musical Association is arranging similar visits all over the Uxbridge district.