Harvest Festival
This photograph is of a harvest festival display set up on the hall stage. It is labelled on the back 1950.
However from the Uxbridge Gazette reference number, it would appear to date from 1949 or even 1948.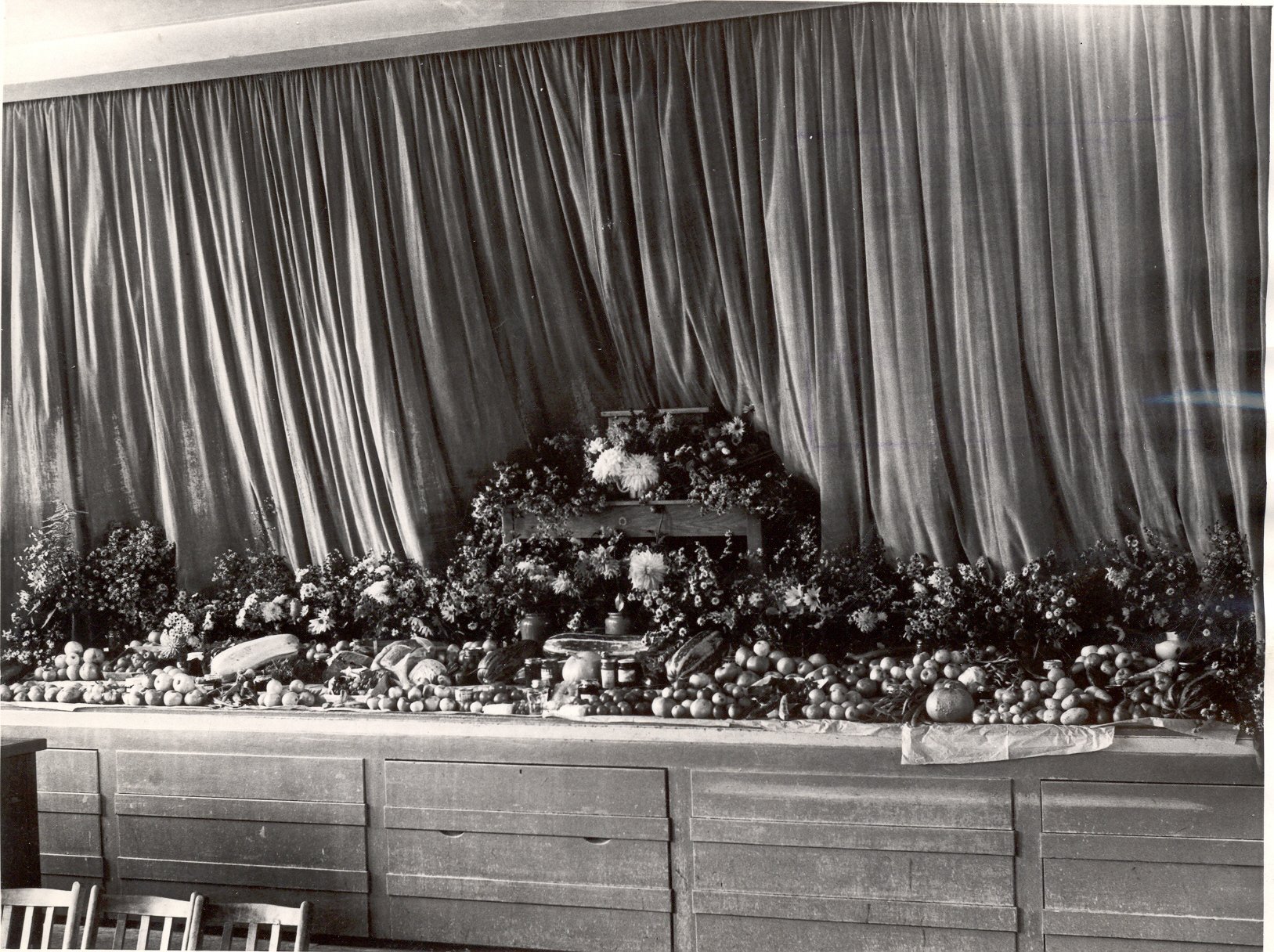 In the Uxbridge Gazette of Friday 14 October 1949 there was the following piece about harvest at Breakspear:

BREAKSPEAR'S HARVEST HOME
It was good to hear the lusty way in which the children of Breakspear School, Ickenham, raised the song of Harvest Home. The occasion was a harvest thanksgiving service held there by the Juniors last week. A hall full of healthy looking well-cared-for, and happy children gave thanks for all good things around them - facing a stage loaded with these same good things, their own response to an appeal for produce to send to St. Vincent's Hospital.
The Rev. J. B. King, Rector of Ickenham, conducted the service and addressing the children with "Giving" as his theme.
Their effort was inspired by a similar service held a fortnight previously, when the Infants filled their classrooms with the produce of garden, orchard and field, in a splendid response to a plea for things that would bring home to the children confined to hospital, the beauty and bounty of autumn.
Before the produce was dispatched to a children's ward of the Stanmore Hospital, it was gathered together in the Hall, and a thanksgiving service held there was conducted by the Rev. E. J. James.
Grateful letters of thanks have been received from the children in hospital who received the gifts.